0
Your shopping cart is empty.
Willy Guhl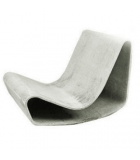 Born in 1915 from a carpenter father, Willy Guhl is the pioneer for swiss industrial design. After being trained as cabinetmaker-he opened his own cabinetmaker workshop in 1939, he attends the Zurich School of Applied Arts in which he will teach in 1941 and that he will later on become the director in 1951. The Röthlisberger House releases his first furniture pieces in 1941, the Bankstuhl, a wooden and chair-bank.
After World War II, Willy Guhl participates to the Housing Aid Institute founded in 1945 to produce furniture for the European reconstruction. In the 1950's, with the increasing interest of designers for innovative material, Willy Guhl is the first to use scobalit for his chair-shell, as well as fiberglass for his bench. In 1951, the Eternit AG company in Niederurnen commissions to him the order of new plants vessels.
The Eternit, a cement-fiber developed for the production of roof and tubes catches the interest of Willy Guhl for its fiber texture that is tear-resistant, as well as climate variation proof. According to him, «no construction material used in such thin shape gives so much stability than the Eternit. » The designer then launches into research on new shapes of seats and gives birth to the Loop armchair in 1954, a « ribbon-seat » that became a classic of furniture which was awarded the Die Gute Form Prize in 1955. His last realization was the Perreuse table in 2002. Willy Guhl died in 2004.
Read more
Showing
1
-24 of 24 item(s)