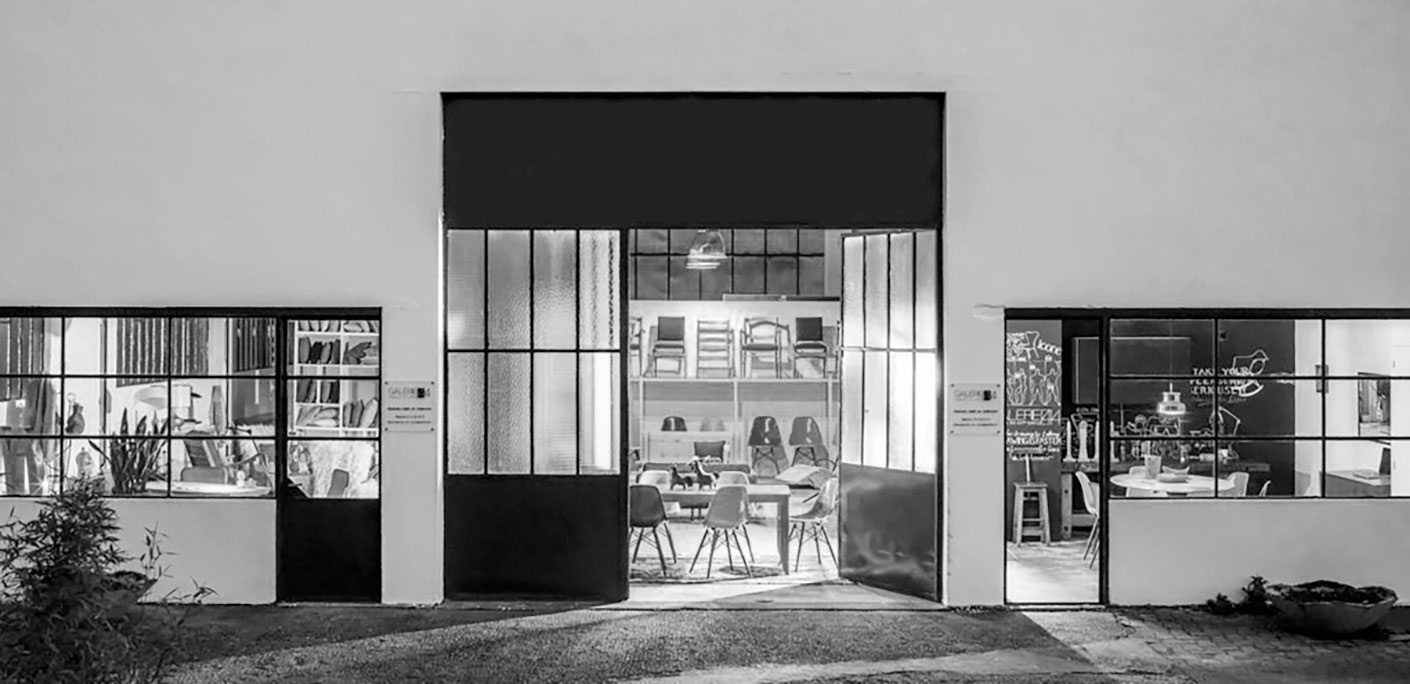 + Why us ?
We have traded airs and graces for fresh air to showcase the famous names in design! At Galerie44 you'll find a treasure trove of original design pieces from internationally renowned designers such as André Sornay, Pierre Guariche, Charles & Ray Eames, Florence Knoll, Eero Saarinen or Osvaldo Borsani plus some beautifully made unsigned products.  There is something for every taste and every wallet.
After browsing our website, please come and visit our atypical 200 sq. m. warehouse.  Via appointment, come and discuss vintage design by the fireplace in winter or on our terrace in summer.  You won't be able to dance on the tables, but you will be able to sink into the sofa of your dreams!  All housed in an old 1950's car garage, where we'd be pleased to offer you a cup of coffee from the original garage workbench. Here, you can savor the fresh air among design enthusiasts.
+ Why 44 ?
« Because men have to be able to move around at their ease in their interiors» said Le Corbusier. What is the relation? Well, it's in 1944 that the visionary architect invented the Modulor. This representation of man, the arm raised, has become the measure unit allowing to design a place where men and his vital space are in harmony. And harmony is the key word for Galerie 44. But let us reassure you, we are not so smug to pretend to be Le Corbusier…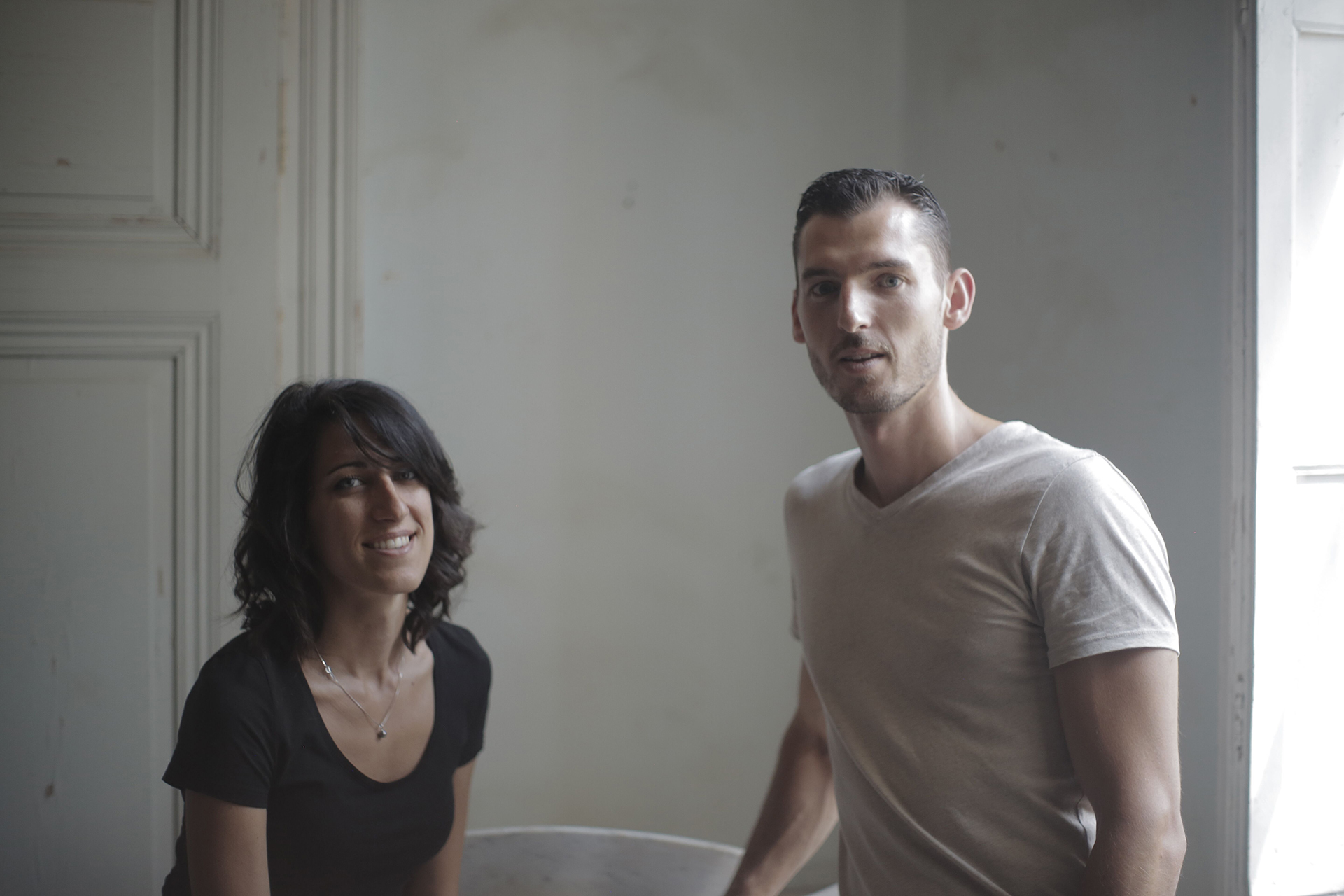 + Who is behind GALERIE 44 ?
"What am I the most passionate about in this job? Seeking out original pieces and giving them a chance to be renewed thanks to my artisan partners, whilst retaining the original charm and character of the piece. As for customer relationships, I have a catchphrase: "serve others as I would like to be served" just that." 
David
Galerie44 is the result of the dream and passion of a former sales manager in the design industry.  That dream is to give a second life to great designer pieces and to keep their original charm. The choice to be online was a very simple one, as it gives the products international visibility. Whether you are in Rio, New York or Tokyo, at home or at work, any furniture, seating, light or decorative piece can be delivered thanks to our transportation partners. So don't hesitate, treat yourself!