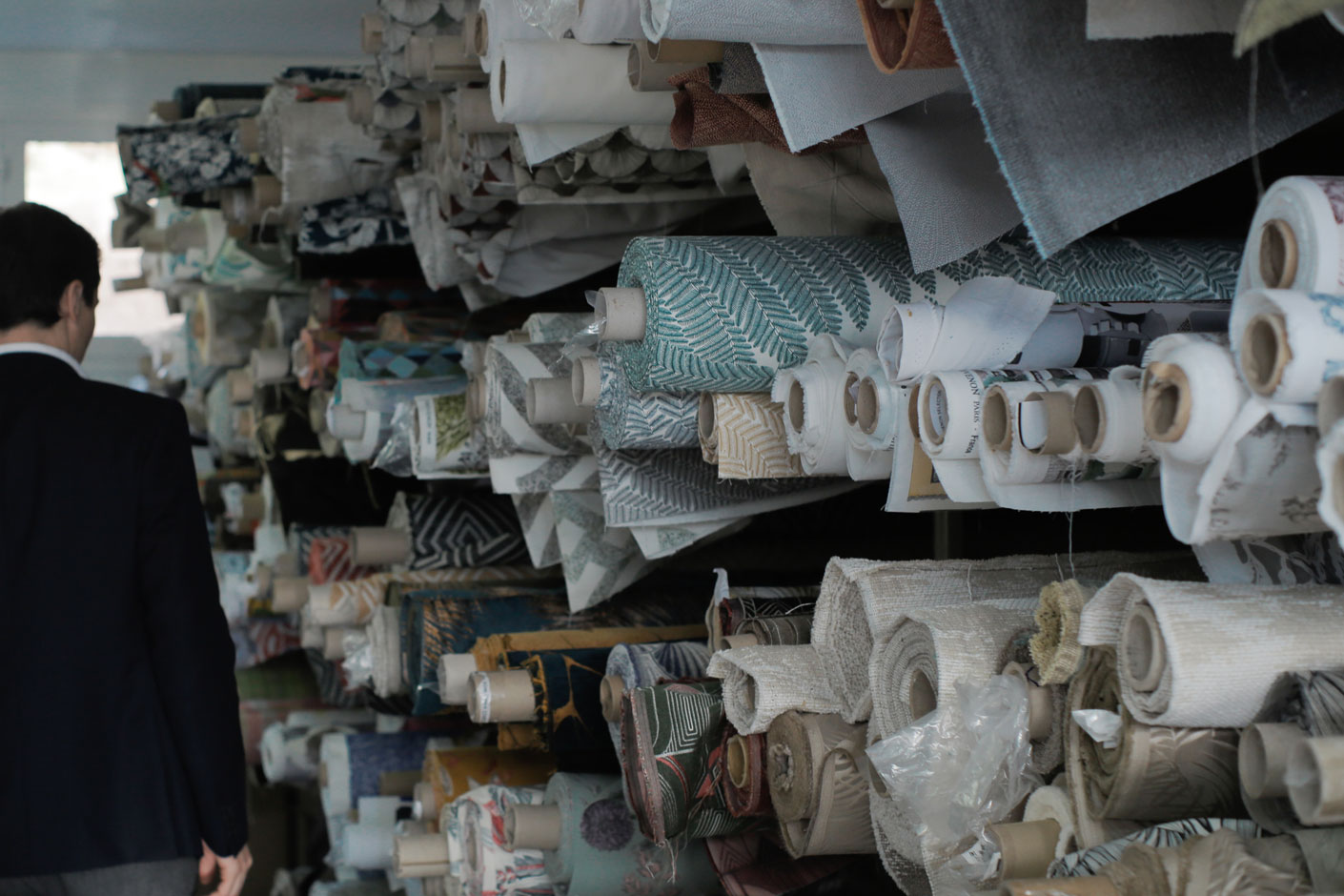 EDITOR FROM FATHER TO SON
A fabric manufacturer for four generations, Maison Thevenon has established itself as a partner of choice for the cover of our vintage armchairs and sofas.
Their fabrics, whether woven, printed or even painted by hand, benefit from artisanal know-how rich with 110 years of experience and constant research in the field. Created and woven in France, then edited and printed in Varèze in Italy, each piece of fabric pays tribute to the nobility of the natural materials from which they are cut.
Maison Thevenon brings with it its original and artistic universe, imbued with the creative fiber of the many designers with whom it collaborates in the edition of new fabrics; a successful marriage between art and craft that has sparked in us the desire to work with them and imagine, one day, ephemeral capsule collections.
Our favorites were the essential seventies white terry fabric, natural linen or the Snowy collection ...
Discover our visit to their warehouse: